The Data Logging in Science Project was funded by a GEST Grant. It involved three secondary science teachers who created the following materials for the benefit of all Science Staff within the City and County of Swansea and the County Borough Council of Neath Port Talbot.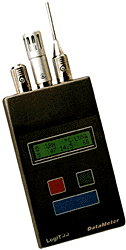 Aimed at Key Stage 3, the materials cover a number of experiments with the aim of using a range of Data Loggers to record the results. It is hoped that science staff and their pupils find the materials stimulating and helpful in allowing similar experiments to be undertaken. You will also find useful guides in how to set up the data loggers, both for direct and remote logging. In particular, the following data loggers were used:
For more information about the data loggers used in this project, click any of the above to go to the relevant web site. Some information was used from the Roger Frost web site.
To use the Data Logging in Science site:
Select the experiment you want to do from the drop-down list at the top of the page.
Select the instruction sheet for your type of logger with the sensor required for the experiment by clicking on your make of logger at the bottom of the experiment sheet.
Follow the instruction sheet for the logger to set up the software.
Set up the apparatus as per experiment instruction sheet.
Start logging!
Each experiment has a printable worksheet for you to use.
Thanks are due to:
| | |
| --- | --- |
| Gill Elford | Penyrheol Comprehensive School |
| David Day | Pentrehafod Comprehensive School |
| Peter Lewis | Olchfa Comprehensive School |